June 10, 2018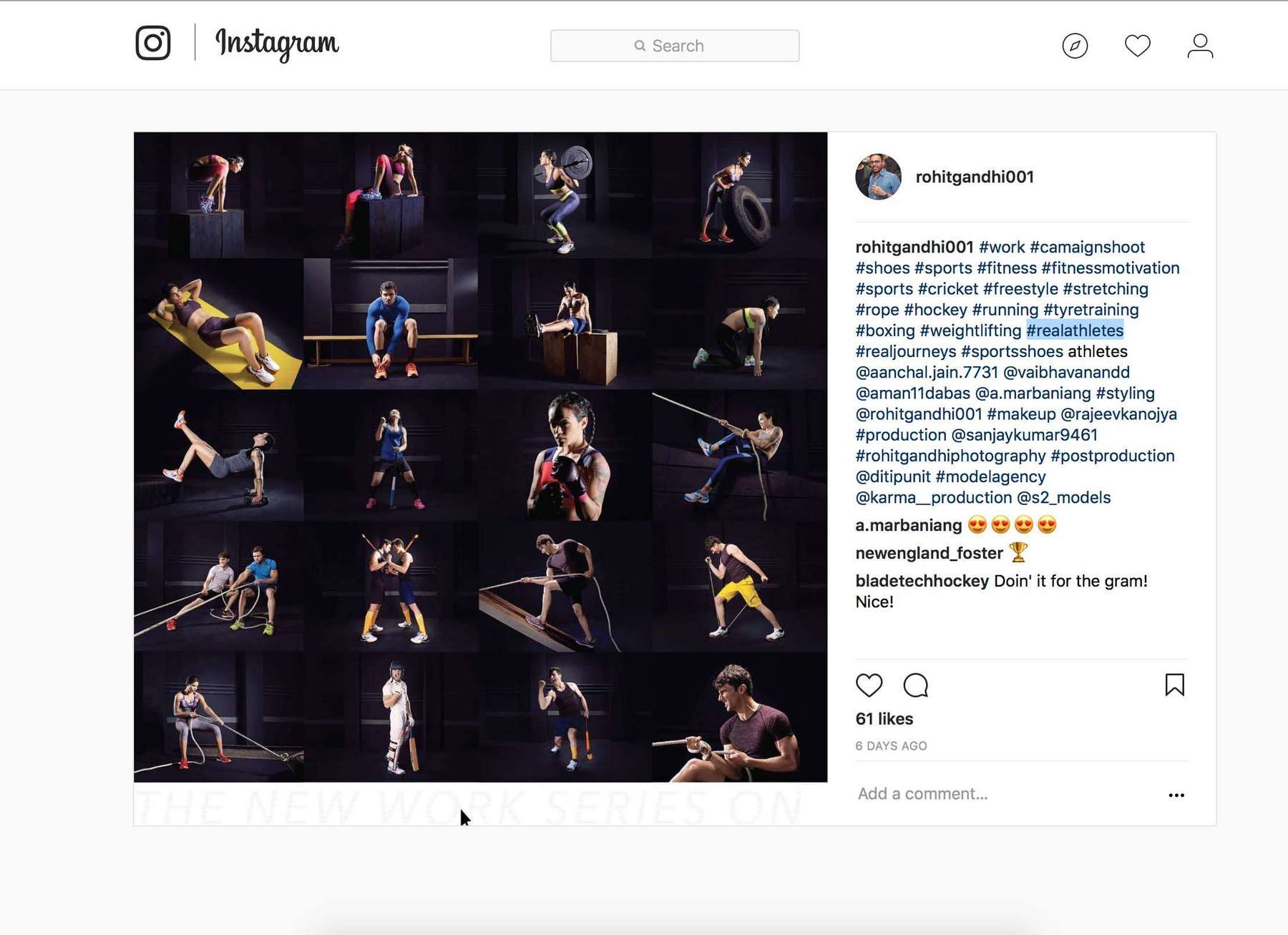 The sports brand #branding brief was to deliver intensity in action. The face expression & body movement that is fuelled by inner hunger striving for more.
All models/ athletes worked and improvised constantly on expression and body posture by actually pulling weights, stretching, pull-ups, push-ups to their maximum strength and then more to achieve the "more is more" visual expression that we intended to capture.
Couple of motivational Headlines we created are
#howto #visualization #posture #improvisation #expressive
1) "The opponent is never visible till he comes head on"
2) "If there is a moment of self doubt, walk away"
3) "You may have practiced a thousand times,but when it is time, it is time"
4) "As hard as you may try, the situation will test you more!"
5) "It's a jungle out there. What you need is a perfect weapon"
Complete work on www.rohitgandhiphotography.com
#shoot #creativedirection #agencywork #athletes #cricket #hockey #artdirection #boxing #sportsphotography #studiophotography #shoes #sports #ipl #advertising #athletics #advertisingphotographer #photographer #lifestylecampaign #delhi #mumbai #rohitgandhiphotography